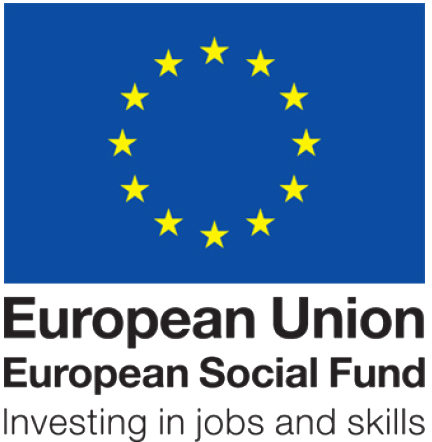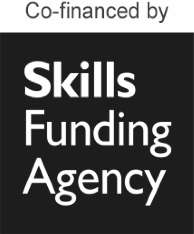 In the world of funded training, we take for granted that government schemes and routes back to work for people who have been out of work for a while, aren't that easy to follow. We've put together a few guides that go into detail breaking down the types of funding available to get back into work, and in this one we'll focus on how to find a job.
Some jobs are easier to find than others, often entry level jobs that don't require a lot of training to get started and quite often aren't as sustainable as those that require a bit more effort to find.
Back to Work with Funded Training for the Unemployed
Starting with what we know best, funded training. Companies like Aim2Learn prioritise training with a clear opportunity to find work at the end of the course. Taking a funded training course can set you up with a good chance to take a skilled role, if you're able to qualify for the training fund.
To understand more about how these training funds work read our Eligibility Guidance page.
The training courses don't usually guarantee you a job, it's still up to you as the jobseeker to do your applications and get ready to smash it at interview. But the training provider will be able to help you write a CV properly, sometimes even show you how to fill out an application, and give you tips for the interview stage.
If you're looking for an entry level IT job, getting a free level 2 or 3 qualification in It will benefit you when you come to an interview, as you'll be able to show the employer you've picked up the skills you'll need and are committed to the role.
These IT jobs and data analyst jobs are popular options for people who have been out of work a while as they have low entry levels and train you on the job.
Back to work without training
Not everyone is eligible for funded training, so let's have a look at the routes to work for people who aren't. Whether you're returning to work after maternity leave, a career break, illness, or unemployment the challenges are much the same.
Let's break down how to get a job into easily manageable steps for you to deal with.
Your CV: Look at some examples of CV formatting and find an idea that you like the look of, that you think will fit well with the experience you have. Start putting you CV together, make sure the formatting is neat and tidy. Always proofread and if you can get a second pair of eyes.
Your experience: Really think about the day-to-day tasks and communications you have had in your job roles. Think about how these can be brought to life on the paper and promote your skills properly.
Applications: When an application asks for a cover letter or has type fields for you to answer questions about your experience and skills, remember to think about the role's responsibilities and try to write with them in mind.
You may want to think about re-working different version of your CV to prioritise certain bits of experience most relevant to individual roles. i.e., if you have experience dealing with customers and you're applying for a customer facing role, you may want to write more detail about dealing with the public.
Interview tips: We could spend all day sharing pointers for how to conduct interviews, if you want to read our quick guide you can find it here.
Don't be afraid to ask for feedback after your interviews, the better the feedback you receive the better prepared you'll be for the next interview.
Entry Level Jobs
There's no quick and easy answer to what the best job to get back to work. The job that's the best fit for you depends on your skills, locations, and aspirations. We've gone over above how to get the skills if you are struggling for job-based training, now we'll go through some of the common entry-level jobs you can search for on the job boards.
We offer training suitable for getting unemployed people into telecoms jobs, they learn the skills for the entry level telecoms job on the course.
Think about what sort of job you want; do you want to work with your hands? Are you adept on a computer? What sort of company culture is best for you?
Business jobs:
Looking for an entry level job into the white-collar world, these are some good options. Many businesses invest heavily into their staff's training and are happy to retrain people to progress their careers.
Admin Assistant
Data Analyst
Customer Service
Recruitment Assistant
Trade Jobs:
There may be some barriers to getting a decent trade job, for most people finding an apprenticeship is the best way to get real training and experience in a trade. Have a look into apprenticeships and what training you could do to support your career in a trade.
Labourer
Apprentice; Bricklayer, Carpenter, Plumber Electrician etc
Driver
Education:
Teaching jobs require a university degree, but there are other supporting education jobs that will allow you to get some experience in a classroom and open routes to a career in education.
Teaching Assistant
Support Worker
Special Educator
Finance Jobs:
Finance is heavily regulated in the UK, but there are routes to qualify and get a career in the industry for unemployed adults, provided they can access the training. Read more about accounting and payroll training here; https://nationalcareers.service.gov.uk/job-profiles/private-practice-accountant
Finance Administrator
Finance Assistant
Payroll Assistant
Account Payable Assistant
Banking Assistant
Internships (finance internships are paid positions now)
Information Technology (IT)
There's a huge range of jobs under this umbrella and even more training and certificates available to help get you on your way. Often, if you just have a really good working knowledge of computers you will be able to get an entry level IT job and learn as you go.