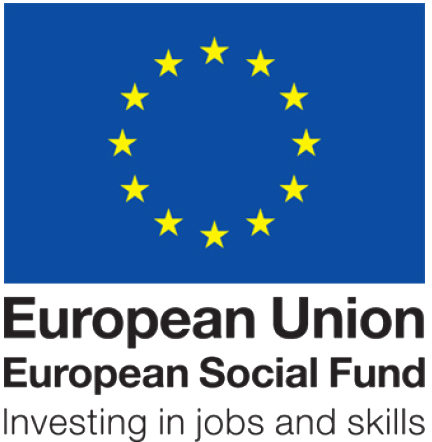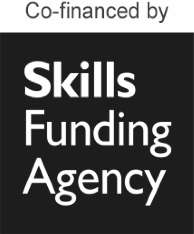 Funding Eligibility Guidance
Finding out what funding is available for UK adults that need support with their training costs and the expenses around taking training courses is not always straight forward. In this guide we'll cover the most used UK government funds and the eligibility criteria for each.
We've included some handy links to further information for the Restart Scheme, Adult Education Budget and other funds. However, to get a better idea about funds you can access, it may be easier and simpler just to get in touch with us.
government Funded training
As you might expect funds for adults to learn new skills and start a career are provided by the government. Information on these schemes can be difficult to access or understand. In this guide we'll make some of them clearer. The ReStart Scheme is a well-known, large fund set aside for specific skills training, however there are others to choose from. Read more about funding eligibility below, or get in touch and ask us!
Adult education funding
Click on the links in the titles of each fund to go through to the funds' website and get a load more info if you need it. Each one has its own criteria for who gets to access it. We've picked out the specifics and put them all together on this page to make life easier.
The adult education budget funds qualifications for learners over the age 19. It's a government programme accessible by both employers and individual learners covering a wide range of training. Any UK adult over 19 years old, who hasn't got a qualification higher than a level 2 can access this fund.
A few years ago, this fund was broken down into smaller funds for specific areas. There's more info about this and how the individual funds are divided up here; https://www.ncfe.org.uk/learning-for-work/funding/
Anyone aged 19-23 can get funding for a level 2-3 qual. If they don't already have an equivalent
Individuals over 24, but in a low waged role can receive funding for a level 2-3 qual.
Anyone who is unemployed can get funding for a level 2 qual
Individuals for whom English is not a first language can receive funding specifically to improve their English skills up to a level 2 qual.
Maths and English skills up to level 2 can be funded for anyone who hasn't achieved a GCSE in the subjects better than a C/Level 4.
Different to the AEB, ALLs require repayment at the end of your studies, once earning over a threshold amount. Interest is also charged on an ALL. If you don't eventually earn the threshold amount, you are not required to repay the loan.
If you're studying a Level 3 qualification, you might be eligible for an 'Adult Education Budget' grant instead of an Advanced Learner Loan. If you get a grant, you do not need to repay it. Ask your college or training provider about grants before you apply for a loan.
Available for those with right to work in the UK, aged over 19.
The course must be:
A level; 3, 4, 5, or 6 equivalent;
Delivered by an approved provider.
You'll receive £300+ award.
The government led Restart Scheme is a big investment specifically aimed at helping people receiving Universal Credit. It's part of the larger Plans for Jobs that the government has put out for the next few years. Commissioned by the Department for Work and Pensions, the Restart Scheme will be delivered across England and Wales in 12 different Contract Package Areas.
The scheme provides up to 12 months of support for out of work adults, with the fund being managed for delivery by different companies depending on region. You can see how the regions break down here.
Those who get on the Restart Scheme will be given real opportunities to re-enter employment, through upskilling, professional training and expert help.
To access, you must;
Be on Universal Credit in the Intensive Work Search Regime (IWSR) for between 12 months and 18 months;
Be in receipt of Income Based Jobseekers Allowance, not the new style JSA;
Have no sustained earnings at the point of referral;
Have the right to work in the UK;
Reside in England or Wales;
Be of working age;
Not currently be taking part in other DWP Contracted Employment Provision.
What does Restart Scheme give me?
The Restart Scheme is one of the first of it's kind to have a customer satisfaction and feedback measure built into it from the start as a requirement. The DWP are determined that the scheme be a success and are running it on a results for pay basis, meaning the vendors that provide the end support to the people using the scheme can be assured they will receive the right amount of help.
The DWP has designed a great set of Customer Service Standards with contract requirements which will ensure:
regular contact with all participants using a variety of methods and channels
a personalised offer for all participants, tailored to individual and local need
These assurances and the incentives for the vendors to get as many people into work as possible, means that the Restart Scheme gives people who sign up the best possible chance to find employment.
Free Level 2 Qual.
Vision2learn offers free (Government-funded) online Level 2 courses in topics such as customer service, nutrition and health, and essential IT skills. Most of the courses require a minimum of 10 hours study per week, but you'll be assigned a dedicated tutor and will have access to telephone and online support. Upon successful completion, you'll get a nationally accredited Level 2 certificate.
Available to:
Anyone 19+, now living in England, UK, or EU resident for 3+ years.
Fund covers:
13 different Level 2 qualifications, equivalent to an A*-C grade GCSE.
Many courses in reading, writing and basic math are free, and you may not have to pay for tuition if you're under 24 and studying for your first qualification equivalent to GCSE or A level. Click the link above to find out more about funded math and English skills from the UK government.
Care to Learn doesn't provide funding for tuition, but you can receive funds to help with certain costs to make it easier for you to manage childcare whilst studying. You can get Care to Learn if all the following apply to you:
you're a parent under 20 at the start of your course
you're the main carer for your child
you live in England
you're either a British citizen or have a legal right to live and study in England
your course qualifies
your childcare provider qualifies
The UKSPF is the governments replacement for a similar fund we used to receive as part of the EU's education funding plans. The new fund is set to kick in this year in replacement of the old European one.
There is limited information around eligibility online for this fund right now, but as it is a replacement of the previous fund, it may well have the same eligibility.
Learner Support is funding that is specific to students studying a higher education course already, it's intended to make studying easier by easing the costs of travel, childcare, and other bits. Learner Support isn't funded training, its funding whilst you're training.
Learner Support can help pay for things you need to attend your course or study that are not covered by your course fees.
The money could help with, for example:
travel costs;
accommodation;
materials and equipment;
a laptop and Wi-Fi;
childcare with an Ofsted-registered childcare provider;
You apply to your learning provider (for example your college) for Learner Support. How much you get depends on your circumstances.
There's a huge range of vocational and supplementary courses available to search through on the national careers service page. Unfortunately, their page's search function isn't the best, but it works well when you search by location.